Promoting Literacy for All for Over 50 Years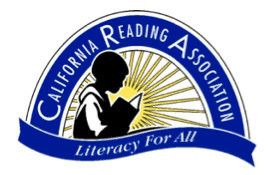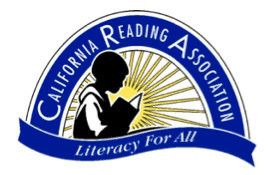 California Reading Association (CRA) is a non-profit professional organization of educators who are actively involved in all aspects of reading and language arts education, from kindergarten through university levels. The state organization, an affiliate of the International Reading Association (ILA), consists of more than 55 active local reading councils located in different service areas around the state. Over 3,000 educators hold membership in this professional organization.
MISSION:
Provide a local and statewide network of teachers and administrators associated with issues of reading and language arts instruction, including writing, spelling, thematic instruction, and assessment.
Advocate for strong balanced reading and language arts programs for all learners in which essential literacy skills and high-quality texts are used effectively to create a seamless curricular approach to promote literacy for all.
The California Reading Association is committed to promoting common core-aligned instruction designed to meet the needs of all learners.